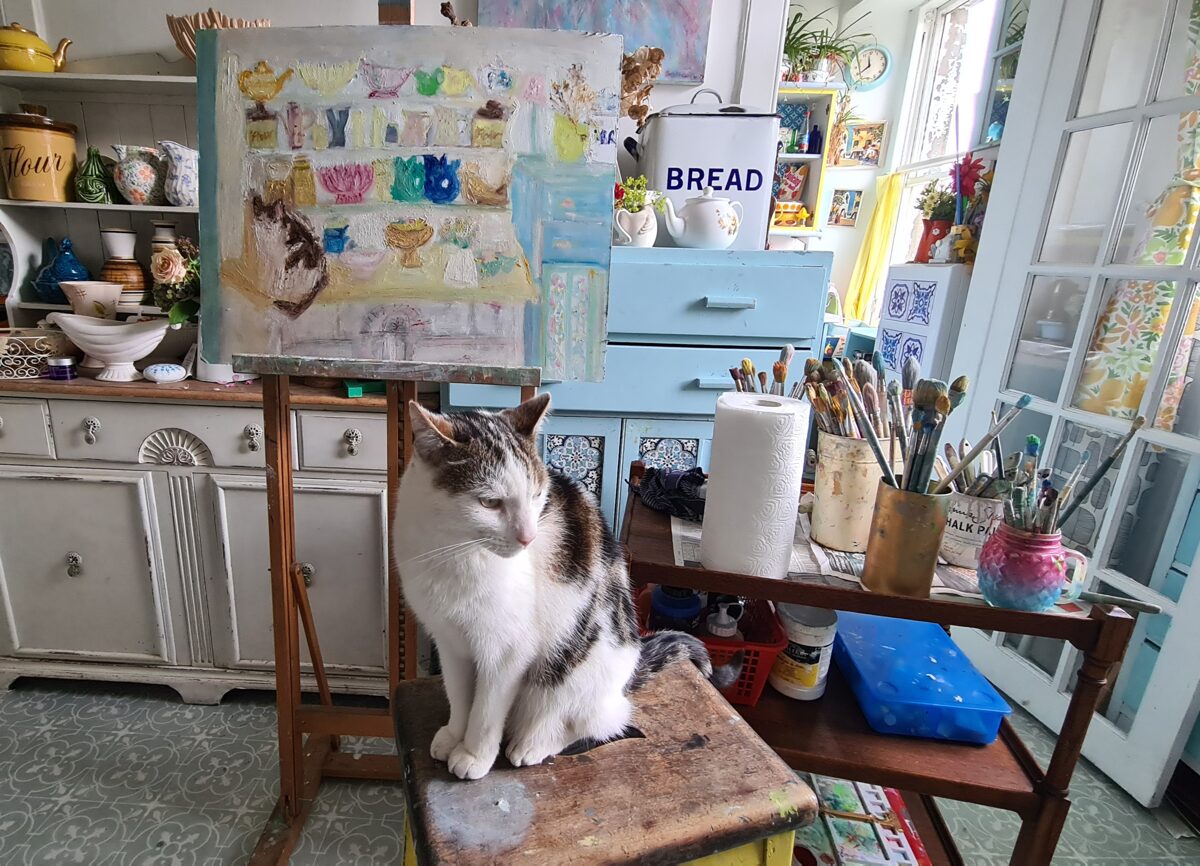 Walk into a Sally Richardson painting and you step into Sally's world.

Sally's home is a work of art in itself and is the main subject of her highly individual and authentic paintings, full of uplifting colour.
Sally lives in a beautiful picturesque Edinburgh colony home, part of a set of colonies built for workers in the 19th century. Her home is like her art. Hand-painted cupboards full of vintage, a small but gorgeous garden bursting forth in a chaos of colour each spring and summer, bright clothes swinging from the washing line above. Her cat – Scampi, flowers, slumbering figures, enamel bread bins…are just some of the subjects of her warm and embracing paintings.

Yet her paintings are more than their subject. Sally has developed a highly individual style that is totally her own. Texture, scratches, paint whorls and rubbing back all are part of her highly worked and complex surfaces.

Sally's textural, rough-surfaced yet beautifully coloured pieces are truly unique. You'd recognise a Sally Richardson painting anywhere.
Rosy Barnes 2022